The Wanneroo Botanic Gardens is a place where visitors can relax and immerse themselves in nature, take a slow meander under the canopy of the tall trees or delight in the joy of a great cup of coffee.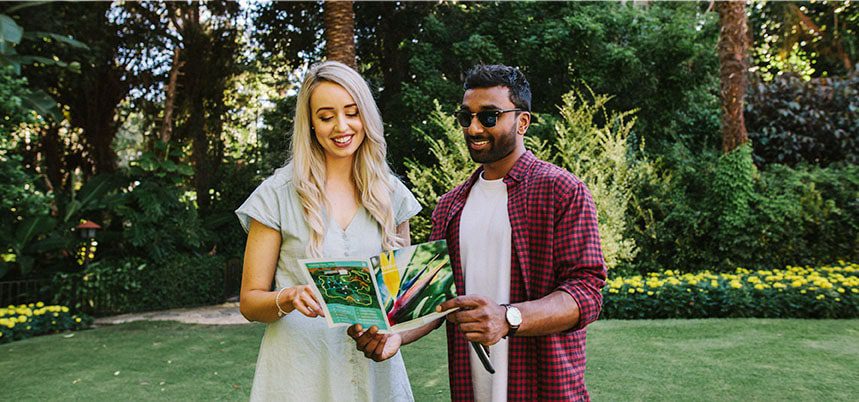 Come and explore the historic Wanneroo Botanic Gardens, a paradise on the shores of Lake Joondalup amongst Perth's metropolitan bushland and adjacent Yellagonga Regional Park. This magnificent 5-acre garden features over 500 species of plants and trees and is home to a large array of native birds and wildlife.
Every season is complemented by colourful and ever-changing flower displays and the rockeries, ponds, and waterfalls provide a cool and serene escape from the bustle of city life.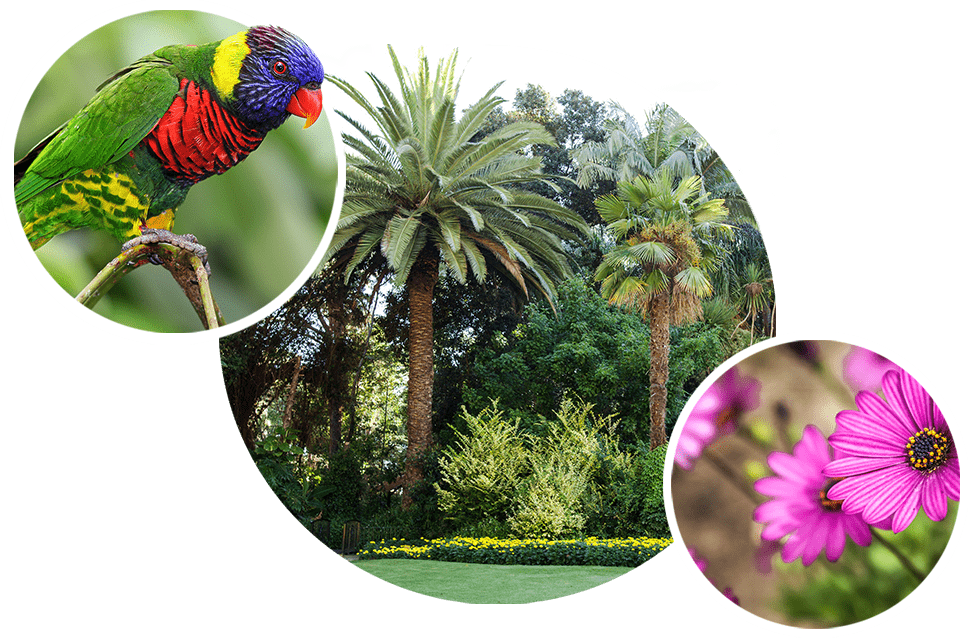 Wanneroo Botanic Gardens was designed by one of Western Australia's premier landscape architects and as such features a delightful collection of trees that complement each other in texture, shape and style. Large eucalypts set against an extraordinary array of palms and evergreens delight against the seasonal displays of the many deciduous European trees such as Maples, Oaks and London Plane trees.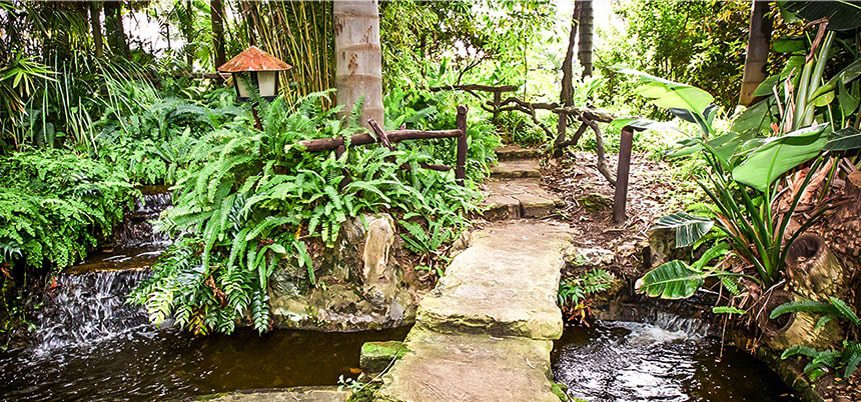 The gardens under-story is a damp rainforest environment that features many species of Australian and European shrubs. It is also home to an amazing variety of thriving fern species; Fishbone (Nephrolepis Cordifolia ), Birdsnest (Asplenium Australasicum) and Maiden Hair (Adiantum Aethiopicum) just to name a few.
Scattered throughout the breathtaking gardens are splashes of vibrant colour provided by mass plantings of seasonal annuals.
Dispersed amongst the evergreens are the crowd favourites such as Azaleas, Camellias and Roses and then there is guest favourites such as the African Tulip (Spathodea) and Golden Chain Trees (Laburnum) that highlight the gravitas of the gardens splendour.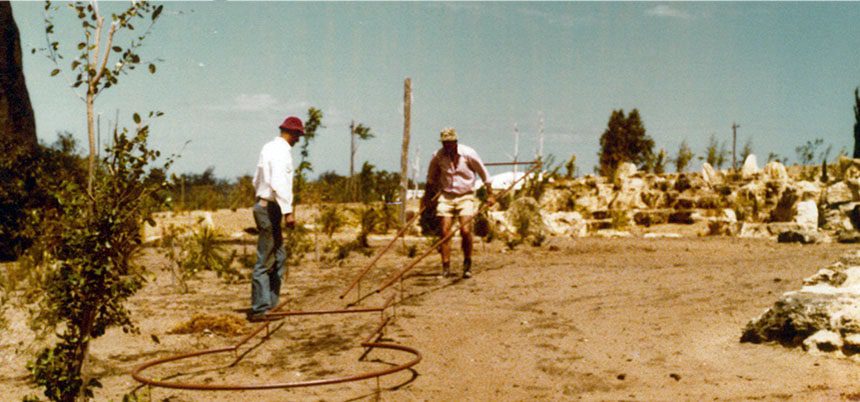 A long time has passed since the first plantings by Theo Puik in 1974, but with maturity the gardens have revealed the true genius of his original design. The garden rooms, creative pairings of colours, textures and species all combine to create a truly unique garden experience in Western Australia that shouldn't be missed.